Digital Construction Management Software
That Delivers Results
Smart Construction technology streamlines construction processes through job site automation that creates a digital twin of the job site and provides increased collaboration, efficiency, productivity, and safety.
Tackle the complex mix of job site challenges you face every day. Smart Construction solutions use the latest technologies to drive efficiency and productivity to optimize your job site.
What Makes Smart Construction Technology Stand Out?
Smart Construction offers a suite of products, services, and digital solutions to create connections for a digital transformation. It takes the most important data you get from the field and creates an ecosystem of information you can use to make decisions that not only affect day-to-day operations but also the overall plan—regardless of the brand of equipment you use.
From winning a bid to generating a plan to executing every phase of construction, Smart Construction technology can help you schedule, budget, and track everything happening at your job sites.
Enhance workflow with integrated data
Digitally transform your job site
Work smarter across your entire operation
Your projects depend on robust data that is easily shared, replicated and updated.
When you're moving earth, you need to know the data you have is correct. Take a step toward a digital transformation of your job sites with Smart Construction solutions.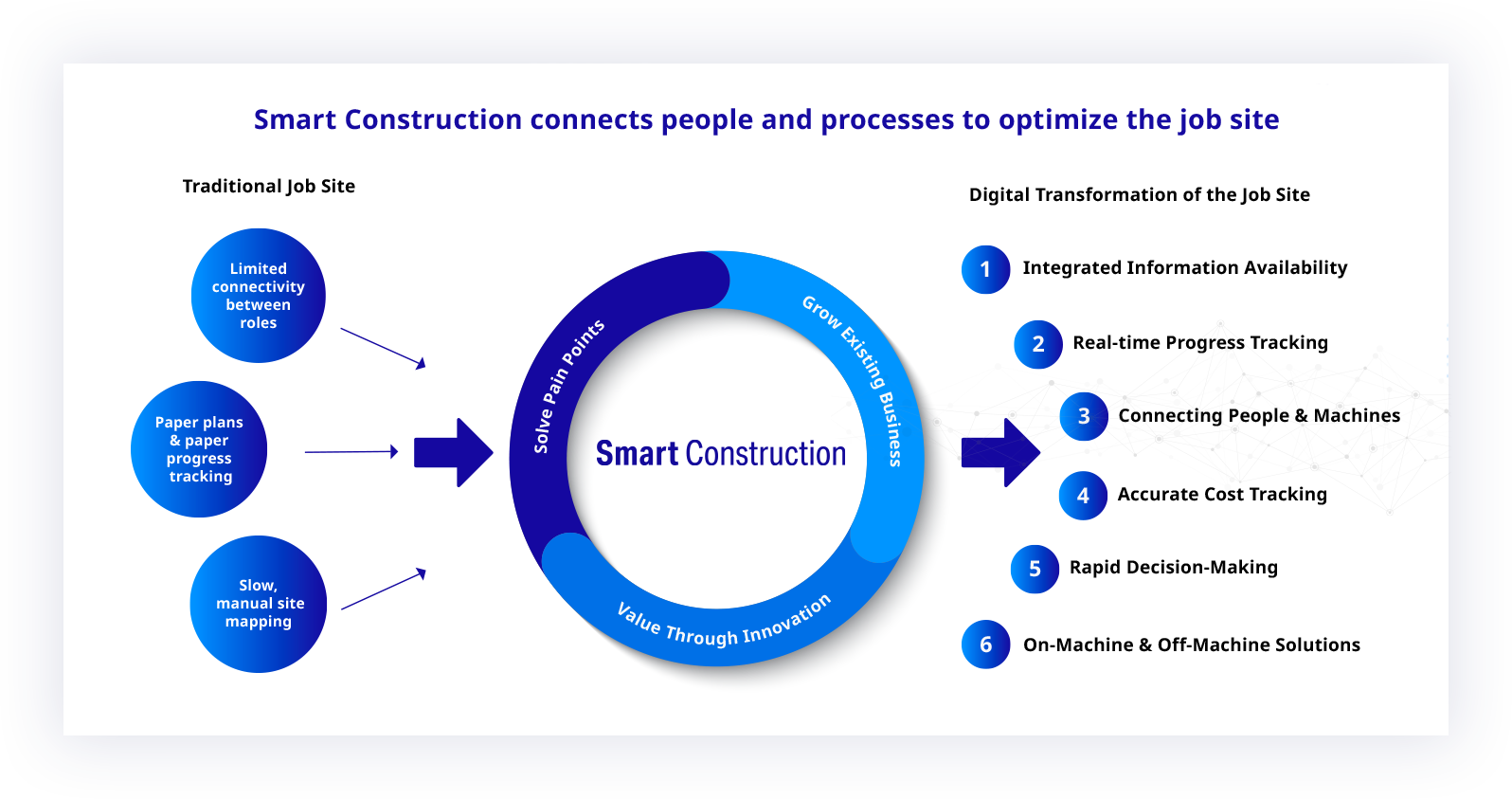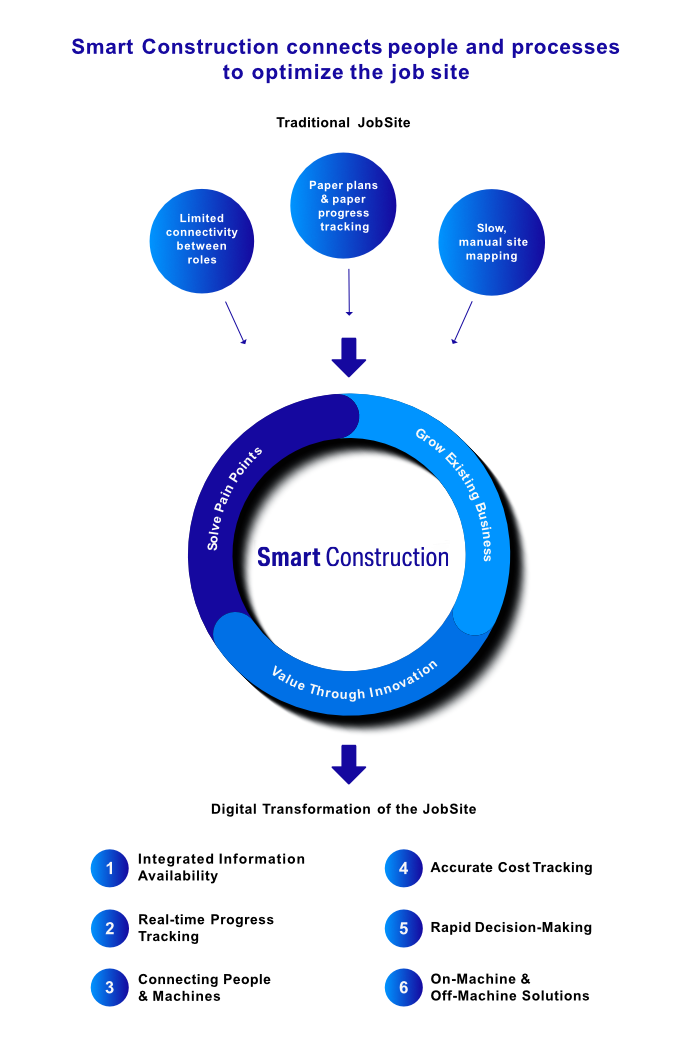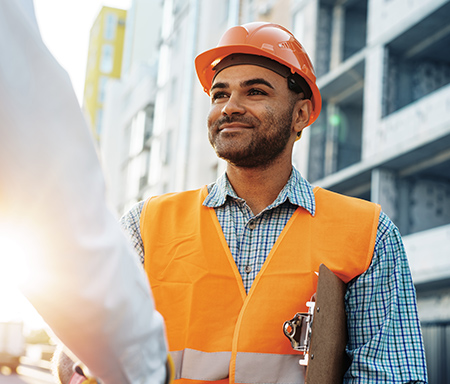 Where Advanced Automation And Integrated Technologies Intersect To Maximize Optimization
Set your company up for success for years to come - our construction software is considered the most accurate in the industry. Every stakeholder will always be on the same page on every project.
Why Smart Construction?
We love Smart Construction because it allows us to manage all of our job sites from the office. Dashboard provides a digital twin of a job site, allowing for more efficient decision-making. Field accurately monitors progress and costs in real-time, while Office consolidates and processes the data to help us make better decisions."
CODY LARKIN
CEO/OWNER, SALT LAKE EXCAVATING, INC.
The Smart Construction Ecosystem
Smart Construction is always collaborating, looking for job site automation options to help you optimize your workflow. From linked intelligent machine control equipment to drone pilots that provide local assistance for global solutions, we always have an eye on the future.
Watch for more Smart Construction products, coming soon.
Every operation can benefit from Smart Construction. If you can relate to any of these scenarios, Smart Construction can help you.
Resource management
You have trouble finding and retaining skilled workers.
You do not analyze the utilization of your machines and workers.
Workers waste time traveling between the office and the job site.
You could be more proactive in planning, tracking, and allocating materials.
Operational processes
Your team could do more if manual tasks were automated.
You could use some help keeping up with job site activities and accurately tracking expenses.
You know there are bottlenecks, you just need to find them and implement solutions.
Better communication between the office and field would improve performance.
Data management & analysis
You would like to better manage change orders.
You would love more accurate job site bids, including time, materials, and profits.
You would like to easily track and compare your progress against your plan.
You would benefit from being more competitive in your bids.
You want to be more confident in meeting your customers' expectations, especially in progress reports, budgets, quality of work, and offering.
Construction Management, All In One App
The smart construction field product as an app offers several benefits, including easy access to job site information for quick decision-making, real-time updates and notifications, convenient access from a smartphone/tablet, and ability to customize for each construction project's needs.

Our construction management app provides real-time updates and notifications, ensuring that construction professionals are always informed of any changes or developments, and always have access to relevant and accurate information.
Contact Us
Have More
Questions?
We would be happy to answer any questions you may have for us. Contact us today.